Prospective International Students
UC Riverside students take their place among the world's academic elite and make meaningful contributions to our local and global communities. As a UCR student, you will learn from elite faculty, have the opportunity to participate in ground-breaking research, and have a full and engaging cultural experience living in Southern California.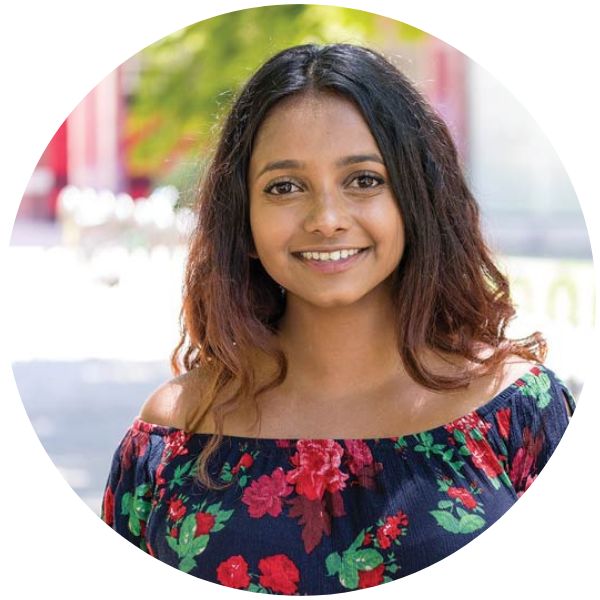 "I was looking for a university that had a more favorable class size. I enjoy having the opportunity to get to know my lecturers and teaching assistants, and being able to receive valuable guidance and assistance. The atmosphere here is truly amazing. [UCR] really does live up to its title of being one of the most diverse campuses in the United States." 

Viresha Perera, from Sri Lanka and the United Arab Emirates, B.A in Psychology

"My graduate study experience at the Bourns College of Engineering was amazing. The faculty are enthusiastic about addressing challenging research problems. They provide incredible mentorship, training, and support. The instructional curriculum, inspiring technical discussions, and effective research environment have also helped me build a strong foundation for my career. I am fortunate to have completed my Ph.D. at BCOE."

- Chen Tian
Graduated in 2010, PhD in Computer Science 
Currently the VP of Technology and Engineering at Inceptio Inc.